Drake Milligan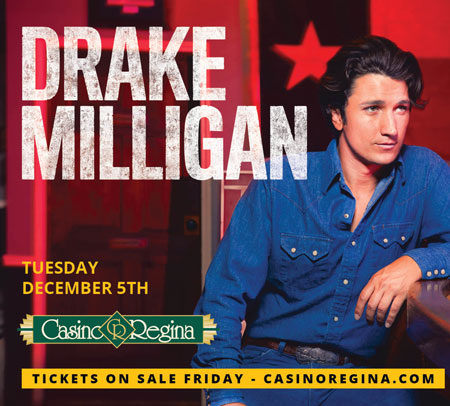 Raised in Texas, Drake Milligan took his smooth baritone and burgeoning songcraft to Nashville at the age of 19. Now 24, Milligan is making a name for himself in country music.

His debut album Dallas/Fort Worth, named after the young Texan's hometown, released in September 2022 and claimed the No. 5 spot on Billboards' Emerging Artist chart. His song Sounds Like Something I'd Do broke into Country radio's Top 40, hit #1 on the ITunes Country Single Chart and has been streamed over 32 million times.

Milligan is an electrifying entertainer who cites George Strait and Elvis Presley – the King of Country and the King of Rock 'n' Roll - as musical heroes. Milligan has performed on numerous festivals and television shows including America's Got Talent.