Serena Ryder Merry Myths Tour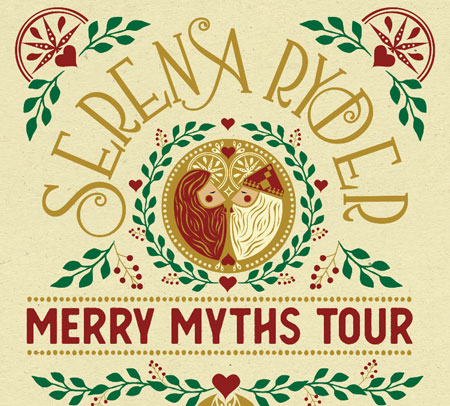 Serena Ryder presents: Merry Myths Tour 2023 featuring opener JJ Shiplett

Join Serena Ryder in celebrating both cherished and contemporary Christmas classics!



Serena has performed at Christmas time before, but never has she performed THIS kind of Christmas show.



Following her critically acclaimed Christmas Kisses album, produced by the legendary Bob Ezrin (U2, Pink Floyd, Andréa Bocelli), and with some new stocking stuffer tunes, Serena is re-discovering the magic of the holidays by unpacking their roots. Where did Santa Claus come from? What pagan mythology birthed some of the most widely known and long standing traditions of Christmas culture? Serena has been fascinated with these very questions and is bringing to light some musical magic in their wake. This unique show filled with mythmas is fun for the whole family!