Trooper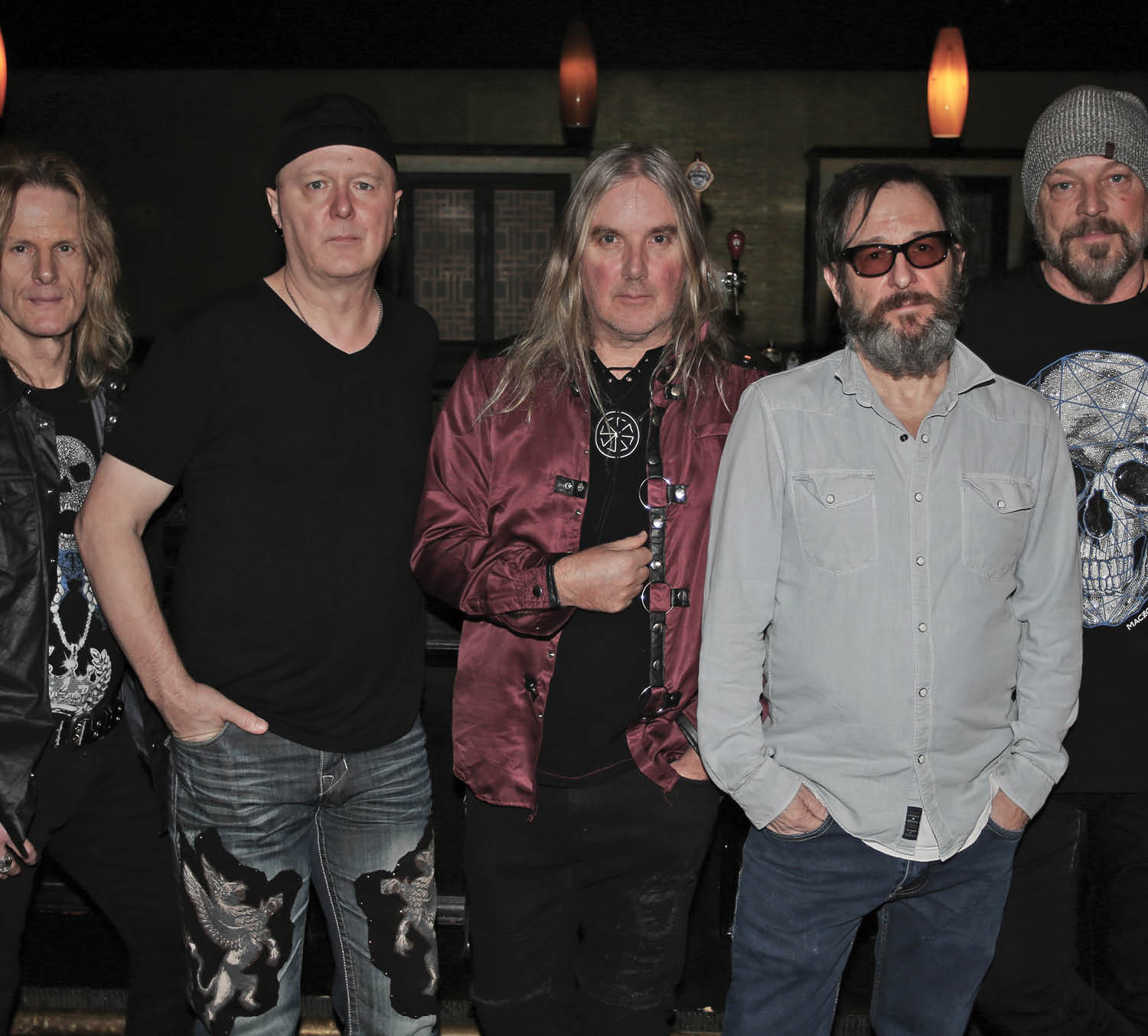 It goes like this: millions of records, a couple dozen hits, a Juno Award (Canada's Grammy) for Band of the Year and ongoing sold-out shows across Canada. Universal Music acknowledges them as "one of Canada's top five selling bands of all time" and the Vancouver Sun has called them "Canadian rock heroes of the first order ... the best performing band in Canada".

Then, as now, what makes Trooper what they are is great performances and great pop songwriting.

Trooper's ten studio albums have earned multiple gold and platinum awards and their 6 X Platinum greatest hits, Hot Shots, continues to be one of Universal Music Canada's best selling catalog CDs and one of the country's most enduring party soundtracks. In celebration of the band's 35th anniversary, a totally updated and re-mastered collection - "Hits From 10 Albums" - was released, featuring songs spanning the entirety of their recording career. John Kereiff, writing in Gonzo Magazine, dubbed the collection "THE summer album of 2010."

"We're Here for a Good Time (Not a Long Time)", "Raise a Little Hell", "The Boys in the Bright White Sportscar", "Two For the Show", "Pretty Lady" "Good Ol' General Hand Grenade", "Round, Round We Go", "Santa Maria", "Janine" - just a few of the Trooper hits that, according to writer Ryan Sparks, "have woven their way into the fabric of this country like no other bands have been able to do. Tune into any radio station from Vancouver to St John's and you're bound to encounter one of their dozen hit radio anthems that are still featured in heavy rotation to this day."

Dan Brisbois of canadianbands.com writes, "They've won practically every Canadian music award possible and they've been dubbed 'Canada's Greatest Party Band' ... and rightfully so." Bob Mersereau, author of The Top 100 Canadian Albums wrote, "Trooper's Hot Shots has been one of the biggest-selling albums in Canadian music history. It has gone six times platinum, and sells consistently, as do tickets to Trooper gigs. There are clubs and festivals across the country where the annual Trooper show is practically an official holiday." Indeed, Trooper continues to consistently sell out shows across the country - often performing for three generations of fans - demonstrating that the band and its music remain borderless, timeless, and ageless.

It's no exaggeration to say that Trooper has become a Canadian legend. They continue to perform their huge collection of hits with the vitality and sense of humor that has served them well on their steady march through the hills and valleys of Canadian Rock and Roll.