The Bromantics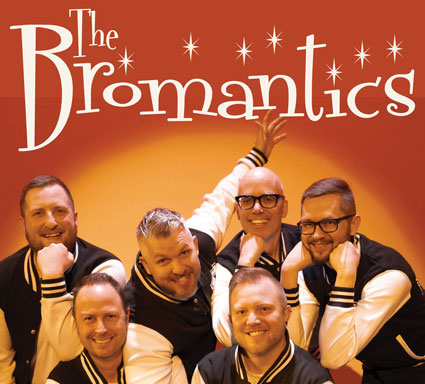 "Saskatchewan's music scene has once again produced an exciting new act with the emergence of The Bromantics. Comprised of six talented members, including award-winning musicians such as Darius Wilson on keys boasting two Junos, and Justin Hauck on drums with two Western Canadian Music Awards, the band is led by the charismatic Tim Lynchuk on vocals. Their 2019 showcase tour was a resounding success, surpassing historical attendance expectations by a factor of three thanks to the support of Creative Sask and other agencies. The band's popularity has continued to grow, with sold-out shows at venues across the province.
The Bromantics' unique sound is a blend of classic rock, doo-wop, Motown, and modern pop. Their four-part harmonies, driving bass lines, and infectious melodies have won over fans, and their live performances are a must-see.
Check them out here!