My Life: A Tribute to Billy Joel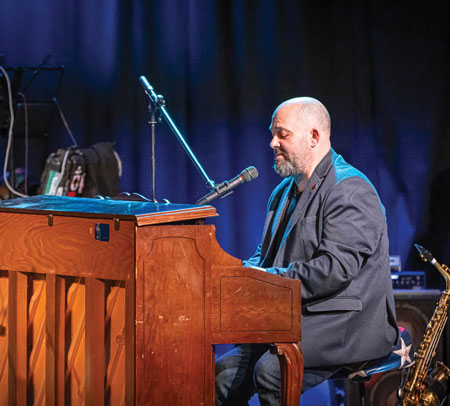 Billy Joel produced 33 Top 40 hits in the US, all of which he wrote himself.
He is also a six-time Grammy Award winner who has been nominated for 23
Grammy Awards. With over 150 million records sold worldwide, he is one
of the best-selling artists of all time as well as the sixth best-selling
recording artist and the third best-selling solo artist in the United States.

Elton Lammie (yes his real name is Elton) is one of the most authentic
Billy Joel tribute artists in North America. He is an accomplished musician
on at least 10 instruments. He has dozens of awards for his
vocal accomplishments including winning more than one Nation wide
Singing Contest. The hardest thing for him to do in performing a Billy Joel
show is narrowing down the hits to fit into a full concert. Billy has so many
memorable hit songs!! It's very rare to find an entertainer that both looks
and sounds like the original artist, in this case, My Life- Tribute to Billy Joel
nails it.