Winnipeg Comedy Festival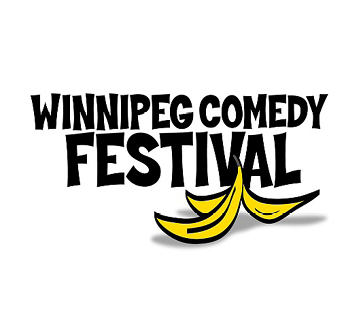 Since 2002 the Winnipeg Comedy Festival has been showcasing the very best in Canadian comedy talent to a national audience.

Featuring:

Matt Falk is a comedian, writer and actor who the CBC called, "Effortlessly Funny." You've heard him on Sirius Satellite Radio, Laugh Out Loud and The Debaters.

His Dry Bar Comedy specials have millions of views collectively online and 3 of his comedy albums reached #1 on the iTunes Comedy charts. You've seen him at The Ha!lifax Comedy Festival, The Winnipeg Comedy Festival and the prestigious Just For Laughs Comedy Festival in Montreal.

He was named one of the "BEST OF THE FEST" at the Burbank Comedy Festival in California and he placed 2nd in The World Series of Comedy in Las Vegas.


Hisham Kelati is a Toronto-based stand-up comic and comedy writer, known for his vivid and engaging storytelling. He's performed on festivals like Just for Laughs Montreal (New Faces 2019), Just for Laughs Toronto, Sled Island, Toronto Sketchfest and CBC's Accent on Toronto.

Hisham has also opened for SNL's Chris Redd and WTF Podcast host Marc Maron, was a writer on CBC's hit sketch show TallBoyz, can be heard on CBC The Debaters and can be seen on CTV's The Stand Up Show with Jon Dore and CBC's New Wave of Stand-up.

In 2019, he was nominated for Best Taped Performance at the Canadian Comedy Awards and won Host of the Year at the Toronto Comedy Awards, and most recently his debut stand-up comedy album 'Tigre King' was nominated for a Juno for Comedy Album of the Year 2022.



After Emigrating from Dublin Ireland to Toronto Canada in 2012 Fiona O'Brien began on a quest to stamp out the racism that the Irish face….One Lucky Charm at a time.

Fiona knows the Irish are not a race, but she cannot pronounce Xenophobia. Fiona quickly established herself by winning over audiences: A finalist in the Toronto Comedy Brawl, Semi Finalist at Funny Women UK, Toronto's SheDot festival, Halifax Comedy, Boston Comedy Festival. Featured on CBC's Lol . Featured on JFL and She's So Funny on Sirius XM. Yuk Yuks. Opening for Gerry Dee on tour. Comedy Album 'Magically Malicious' out now on iTunes and Spotify.

After providing the world with three future tax payers (all born by C Sections, just saying), Fiona has decided to dedicate her life to making sexually frustrated, disillusioned and bored people laugh with her no restraint, provocative, humour.


After appearances at the Just For Laughs Festival and a breakout viral video from Winnipeg Comedy Festival in 2018, Rob Bebenek has asserted himself as one of the brightest new voices to come out of Canada.

Quick wit and a keen eye for observation, highlight a comedy skill set that is becoming a force on stages across North America, and has audiences wanting more.

As a finalist in Sirius XM's Top Comic, Bebenek asserted himself as a major player in comedy and has since imposed his brand on Theatres, clubs and colleges, and rightly so. The man is flat out funny.

From Kitchener Ontario, Bebenek AKA Ol' Bebsie, has been drawing acclaim across Canada earning himself appearances on MTV and opening concert series for Bob Saget, Burt Kreischer, Charlie Murphy, Steve-O, and Gerry Dee, to name a few.