Jeremy Hotz 2022 Marquis de Sad Tour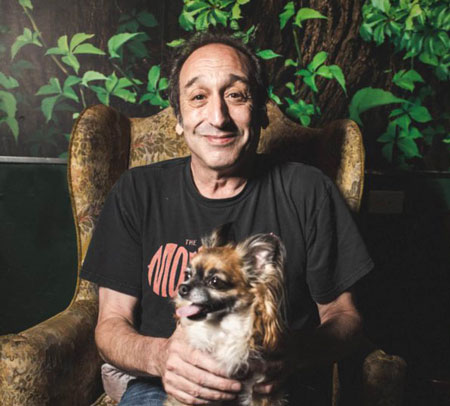 One of the most unique stand-up comics working today, Canadian born Jeremy Hotz is a proven international success. With stellar performances at the Montreal Comedy Festival: Just For Laughs and his sold out Canadian theater tours, as well as performances all over the United States, Europe and Australia, Jeremy continues to grab audiences with his completely original and confused, yet very astute, observational comedy.

Beyond his stand-up comic merits, Jeremy is also a talented actor who appeared as a regular in the final season of HBO Canada's Call Me Fitz, as a guest star on Unusually Thicke and Jay Leno's guest on the highly successful Jay Leno's Garage that aired on CNBC this year. Hotz has also appeared in the feature films My Favorite Martian (with Elizabeth Hurley) and Speed 2 (with Sandra Bullock). He starred in the four-part mini-series Married Life on Comedy Central and was nominated for a Gemini Award for his special "OH CANA-DUH" on CBC. He was the recipient of a Gemini Award for "Best Performance in a Comedy Show or Series" for his work in the celebrated series "The Newsroom" on CBC and PBS .