Gordon Lightfoot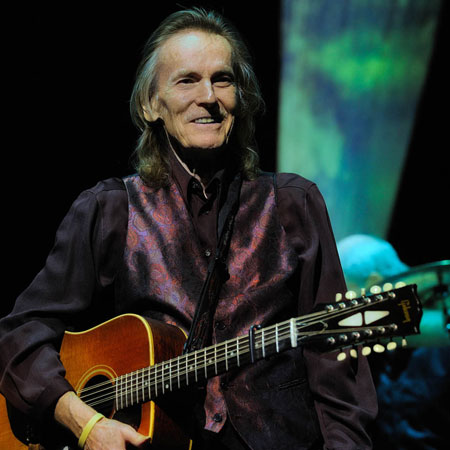 GORDON LIGHTFOOT PROUDLY ANNOUNCES:

"50 YEARS ON THE CAREFREE HIGHWAY TOUR"

After 50 active years of hit song making and international album sales well into the multi-millions, it's safe to say that esteemed singer-songwriter and musician Gordon Lightfoot resides with some very exclusive company atop the list of all-time greats. His song catalog is incredibly vast and includes such immortals as "Early Morning Rain," "If You Could Read My Mind," "Carefree Highway," "Sundown," "(That's What You Get) For Lovin Me," "The Wreck Of The Edmund Fitzgerald," "Cold On The Shoulder", "Canadian Railroad Trilogy," "Ribbon Of Darkness," "Beautiful," "Song For A Winter's Night", "Shadows", "Rainy Day People", "Did She Mention My Name" and "Summertime Dream" to name a few.


Gordon Lightfoot has recorded 20 albums and has five Grammy nominations.

Aside from his success in writing, singing and performing his own songs, Lightfoot has found fortune in having his songs recorded and performed by other great artists including: Bob Dylan, Elvis Presley, Johnny Cash, Hank Williams, Jr., Marty Robbins, Jerry Lee Lewis, Judy Collins, Johnny Mathis, Anne Murray, Olivia Newton-John, Sarah McLachlan, Barbra Streisand, Peter Paul & Mary, Harry Belafonte, Jane's Addiction, Richie Havens, Glen Campbell, Toby Keith, George Hamilton IV and Eric Clapton.


Lightfoot has been decorated with the highest honors bestowed to a civilian including the Governor's General Award and the Companion to the Order of Canada honor of merit. He has also won 17 Juno Awards - Canada's equivalent to the Grammy Awards. Gordon is a member of Canada's Walk of Fame and The Canadian Songwriters Hall of Fame. In 2007, Canada Post honored him by issuing an official Gordon Lightfoot postage stamp. Lightfoot is also in the Canadian Music Hall of Fame and the Canadian Country Music Hall of Fame. Gordon Lightfoot is an indelible part of the Canadian national spirit and regarded as perhaps the most prolific and greatest Canadian singer-songwriter of all time.